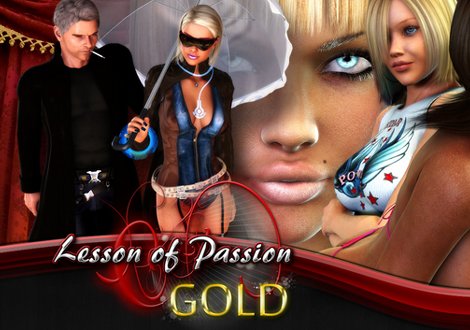 Lesson of Passion
Adventure sex games and erotic RPG with many endings
Lesson of Passion is a great package of high quality erotic games. They all tell interesting stories full of sex scenes and virtual girls. An unique experience to create the action by yourself. You have an influence on the next scene by taking a decision. You always have some choices, each of them leads to the differential action. Think what to do next and direct the story yourself. Lesson of Passion offers a lot of adult games with amazing girls and naked babes. They give you a chance to be polite and rude. Try out which behavior brings better results. If you haven't fucked the best girlfriend in a game, just play again. Change your proceeding and see if hot babe takes her bikini off and give you a deep-throat blowjob. One account gives access to all LOP games, each of them hides many endings. When you finish one, take another and have fun with animated sluts.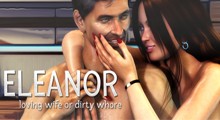 Eleanor
Here we have the latest LOP flash sex game Eleanor – Loving wife of dirty whore. Eleanor is a beautiful wife, but she fucks every handsome man she meets. Her husband is very rich, has fame and money. Eleanor sucks his cock only for that money. Finally husband said stop: "love me, or leave me". Now it is your turn, be the perfect wife, or try to live on your own and fuck whoever you want.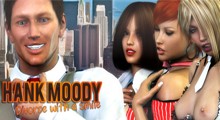 Hank Moody
Another sex story is Hank Moody – Divorce with a smile. Start your day in the office, and admire all that sexy babes around. Are you able to talk to them and spend a romantic night in her apartment? Be careful, each girl has own needs and unique character. Some of them will suck your cock in the office toilet, but the other needs more attention before she tries anal sex with you.


Hot wife story 2
Play as Richard and spend the most entertaining night in your life. Hot Wife Story 2 tells about sexy couples who meet at the party. Disco is full of sexy chicks, many of them are here to find a handsome guy to fuck. You are here with your wife, so watch out. Would you be surprised when your babe goes to the toilet with a sexy lesbian friend? Would you let her go, and take care of hot blonde sitting next to you?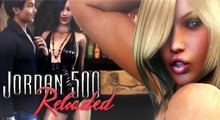 Jordan 500 reloaded
Jordan is a sexy blonde girl who wants to be a famous actress. After a few castings she realizes that it will be really hard. Being depressed she gets drunk at the evening party. In the morning Jordan wakes up in her room with 500 USD next to her. What happened? She remembers nice guy, hot kisses, and hardcore fuck in the end… Do you think it is ok to earn money that way? Take a choice and have fun.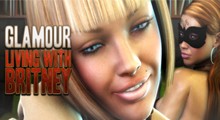 Living with Britney
Play as Josh who has some troubles right now. Meet stunning blonde girl Britney. She is really amazing, the perfect body with great boobs. Unfortunately she left you, because you have lost the job. That clever chick has found a new boyfriend, rich and handsome. Your task is to do all you can to get her back. Thinks about your future, clean your room, get a new job, learn more about her erotic desires and sex dreams. Just think about fucking her ass again.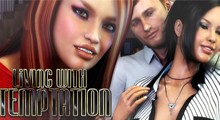 Living with Temptation
That erotic RPG game tells the story of a young couple who have a little baby. Because of pregnancy you haven't had sex for a long time. All you think now is to fuck some naked chick. The wife is quite cool, now she has really big breasts. Do everything possible to remind her the best sex of her life. Will you be a perfect husband seeing the great house maid at your home?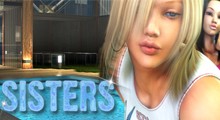 Sisters
Sisters is another flash porn game with amazing virtual girls. This time it tells the story of two young sisters. One of them is really naughty, she fucks at the discos, meet with strange boys to suck their cocks. The second one is innocent and shy, she wants to have sex with her future husband. One day spy sex tape with her fuck has been lost. Your task is to get it back before the sisters' good relationship is over.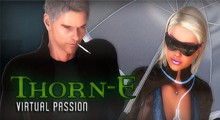 Thorn-E
Thorn-E is quite different than other sex games. You will find a lot of fetish tools and pervert sex here. Move yourself a 50 year forward and play with the nasty blonde girl. Trap her in a special cage and do all you want. Think about the most kinky desires and realize them here. Test fucking machines on her, check her reaction to binding, milk her tits, put a rubber mask on her face…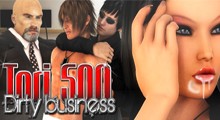 Tori 500
Tori is a really bad girl. She has an unfair debt that she has to pay back to mafia lord. Help her to earn the money to give them back. You have only 100 days, otherwise they find you and do nasty things. Now it is your decision how to solve this problem. Fuck guys to earn money, pay for protection, leave the city or find other unpredictable solution.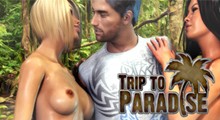 Trip to Paradise
Meet your friends and organize unforgettable Trip to Paradise. Rent a boat and sail to the sunny island with sandy beaches. A holiday is a great time to make friendships and fuck nasty girls. Especially when you take them to the paradise island. Learn how to score the best chicks, think what to do and how to behave to fuck them all. Take a decision and change the next scene.



Remember that one account gives access to all erotic RPG games pointed above!
Send that link to e-mail and play later...